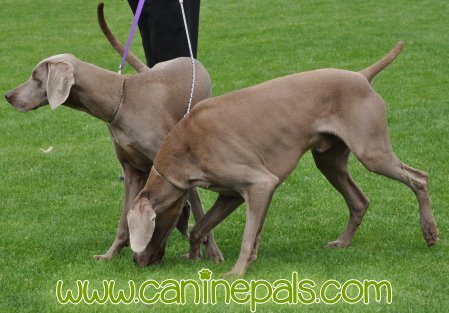 Finally your knowledge of dog foods has improved because you weighed up the positives and negatives. That has led you to the powerful conclusion that your pet should consume food that doesn't contain any grains. However, with a vast collection of options, you'll need to keep your eyes open when making food purchases so you make intelligent decisions instead of succumbing to all the hype that exists.
Grain-free foods are similar to "normal" dog foods in that you can buy wet and dry types of foods for your pet. It's just the ingredients that makes this category of food different. Because of this, it's vital that you follow these guidelines:
• The first ingredient has to be a high quality protein instead of a carbohydrate (e.g. potato).
• Feed your pet wholesome vegetables and fruit that are full of minerals, vitamins and trace elements (aka micronutrients).
• Avoid using by-products of meat while selecting highly nutritious, good quality meats.
• Plenty of omega 6 and 3 fatty acids (the healthy type).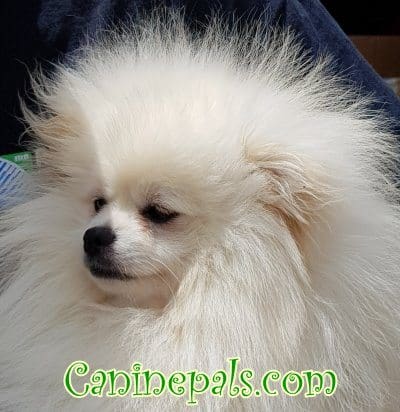 When looking for grain-free food for your dog, read the containers every time you try something new. Learn what additives are included and the formula for that product.
Certain brands will have probiotics and other options may use antioxidants that have been through studies and don't have any harmful flavors or colors that could cause an adverse reaction when consumed.
The top 5 grain-free foods available for dogs.
Some brands just use their standard marketing ploys to entice you to open your wallet or purse and buy their products. Never be tricked by grossly over-inflated statements. Here are reviews of the best 5 grain-free canine foods that have also received fair reviews.
Taste of the Wild Dry Dog Food
Taste of the Wild High Prairie Grain Free High Protein Real Meat Recipe Natural Dry Dog Food with Real Roasted Bison & Venison 30lb

The main issue that grain-free food has is deciding which carbohydrate the manufacturers will use instead of the normal grains. Taste of the Wild has chosen to use peas and sweet potatoes so your dog can still enjoy satisfying, delicious healthy carbs. These two carbs are also easy to digest, making it ideal as a premium grade dog food that doesn't contain any grains.
Apart from the change in the carbohydrates, this dry brand of pet food has "real roasted meat and bison" in its number one spot in the ingredients list and, as such, the food gives your beloved pet with all the crucial amino acids and proteins full of nutrients.
One cup contains approx. 370 kcal, so your canine friend also enjoys plenty of micronutrients, thanks to ingredients including: tomatoes, raspberries, blueberries and other delicious vegetables and fruits.
If you notice your dog scratching all the time or other skin issues, swap to the Taste of the Wild Canine Formula and observe his behavior and whether it improves. Lots of canine owners will see a reduction in symptoms and an increase in positive healthy behavior.
Rachael Ray Nutrish Zero Grain Natural.
Rachael Ray Nutrish Zero Grain Natural Dry Dog Food, Grain Free, Salmon & Sweet Potato, 23 lbs
The name is explicit. Rachael Ray Nutrish Zero Grain is a healthy kibble product without any grains and it's kind to dogs that have sensitive stomachs, has no additional fillers and is gluten-free. This means every mouthful of dog food is highly nutritious and provides lots of benefits. The only negative is that a single 42lb bag will cost approx $42.
As a premium dog food, it's free of colors, flavors and artificial preservatives. It's completely natural and the very first ingredient listed is U.S. farm-raised turkey; a fine example of the manufacturer's adherence to supplying healthy, high quality canine food that meets very rigid safety standards.
Apart from excellent protein sources such as the use of US farm-raised bison, Rachael Ray has included wholesome vegetables that are loaded with trace elements and vitamins, making the food highly nutritious. To help the minerals in the formula become absorbed faster, chelated minerals that help smooth the whole digestion process of ingredients.
BLUE Buffalo Wilderness Rocky Mountain.
BLUE Wilderness Rocky Mountain Recipe Adult Healthy Weight Grain Free Red Meat Dry Dog Food 22-lb
Blue Buffalo has created a propriety blend of minerals, vitamins and premium antioxidants and labeled it as "LifeSource Bits." This blend helps maintain the company's status as a leading brand of dog food. The Wilderness high quality product range is quite expensive and many people believe you can find products just as good but at a lower price.
The Blue Buffalo Wilderness collection of foods has eliminated corn, other grains, preservatives, colors, artificial flavors and by-products of poultry from their recipes so you can be assured that your dog is eating the best food money can buy.
• The carbs come from: pomegranates, carrots, tomatoes and sweet potatoes.
• The proteins are: venison, chicken, beef, lamb and bison.
• The fatty acids are taken from red meats and flax seeds.
• Micronutrients come from: blueberries, rosemary oil, dried kelp, barley grass, chicory root, spinach and dried parsley.
The list of all herbs vegetables and fruits that are highly nutritious is much longer than these lists but what it all means is simple: you're feeding your four-legged member of the family one of the top well-balanced, grain-free, complete dog foods available in the country.
If you're able to pay for it, improve your pet's diet by feeding him this BLUE Buffalo Rocky Mountain formula.
Wellness CORE Natural Grain-Free Dog Food.
Wellness CORE Natural Grain Free Dry Dog Food, Original Turkey & Chicken, 26-Pound Bag
This Wellness Core, grain-free formula is made in the United States solely from top quality natural ingredients. The most nutritious chickens and turkeys are the first ingredients and then it builds from there. Throw in wholesome vegetables containing plenty of proteins and various micronutrients. Also add antioxidants, probiotics and omega 3 and 6 fatty acids that are sourced from the best tasting foods available.
The Wellness CORE Natural Grain-Free has a lot of ingredients they DON'T include and the list includes: fillers, soy, flavors, colors, preservatives and meat by-products. The absence of these unhealthy components means your dog will only be eating high quality real food.
The company ensures that as many bones as possible are removed so your pet gets to enjoy more meat and fewer bones. The end result is a delicious kibble that's also fit for dogs with sensitive stomachs.
Purina Beyond Natural Grain-Free Wet Dog Food.
Purina Beyond Simple Origins FREE-RANGE Chicken,Wild Alaskan Salmon & Spinach RecipeGRAIN FREE Natural Dog Food (6-CANS) (NET WT 13 OZ EACH)

You can't forget the wet foods because dogs love both wet and dry foods so this is the number one grain-free dog food you can buy. Purina is a well-known name and they have achieved the best blend of ingredients for their dog foods.
Although Salmon is the 1st ingredient listed, that's far from the end. Chicken sits in 2nd spot, turkey is in 4th position and liver rounds it up at number 5. There's no need for grains because of the numerous animal sources of proteins and complete range of amino acids.
Sweet potatoes are the carbs that round off the meal but you can choose other carbs if you prefer. These include: chicken, spinach, green beans, carrots, lamb and peas. Choose a selection so your pet doesn't get sick of the same foods all the time.
This Purina Beyond Natural range is a much better option when it comes to feeding your dog wet food. It has no grains, meat by-products, flavors, colors and preservatives.
Conclusion.
Owning a dog is a lot more than having him in the yard barking all the time. He needs your love and care and feeding him delicious, highly nutritious foods must be a major priority in your life, along with grooming and regular walks. His diet should be nutritionally sound, in quality and quantity.
Copyright CaninePals.Com. All Rights Reserved.