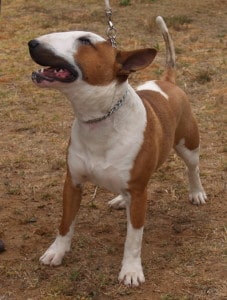 Holiday time is fun for the whole family. But you have to consider what you're going to do with your puppy. Are you going somewhere that he is welcome? Do you have to leave him behind? There are lots of camping grounds and caravan parks that let you take your puppy. But never assume you can take him. Always ask when you make your booking to avoid embarrassment later.
If you take puppy with you, you'll need a carry box to make it easy. This is especially important if you plan to fly or take a train or boat somewhere. If you're camping and will always have puppy with you, it isn't as important, although it may be a wise idea to place puppy in such a box so he is comfortable while travelling in the car.
You may choose to place your puppy in a boarding kennel while you're gone. If so, check them out carefully as the standards vary enormously. Ask friends with pets for recommendations. You can also ask your vet. A good experience is better than using an unknown venue for your precious puppy. Visit the kennel before you make your final decision and ensure it's clean and safe. Ask what they do in the case of problems.
You have another option and that's to leave your pet at home and have a sitter come in and check on him, feed him, play with him and walk him each day. Of course, you need to find the right person and recommendations are the ideal way to find the best person for your needs. A neighbour or somebody your pet already knows is the best choice because he could misbehave if it's a stranger.
You may decide to let your dog stay with a friend or relative because that will be easier all round. Again, it's best to have somebody your puppy already knows because he'll behave much better than with a stranger. Try and use the same person each time you go on holiday but also let that person play with your puppy in your own home so he gets to know them.
Whether your puppy is a Pomeranian, a great Dane, a Chihuahua, a Labrador or any of the other breeds of dog available, you must take good care of him all year round. Regardless of the weather conditions, you should know how to look after him. If you go away for the holidays, plan ahead so puppy has a good time as well, regardless of which decision you make for his care. Talk to your vet if you have any questions. Remember that your puppy is a member of the family and should be treated as such.
Copyright CaninePals.Com. All Rights Reserved.