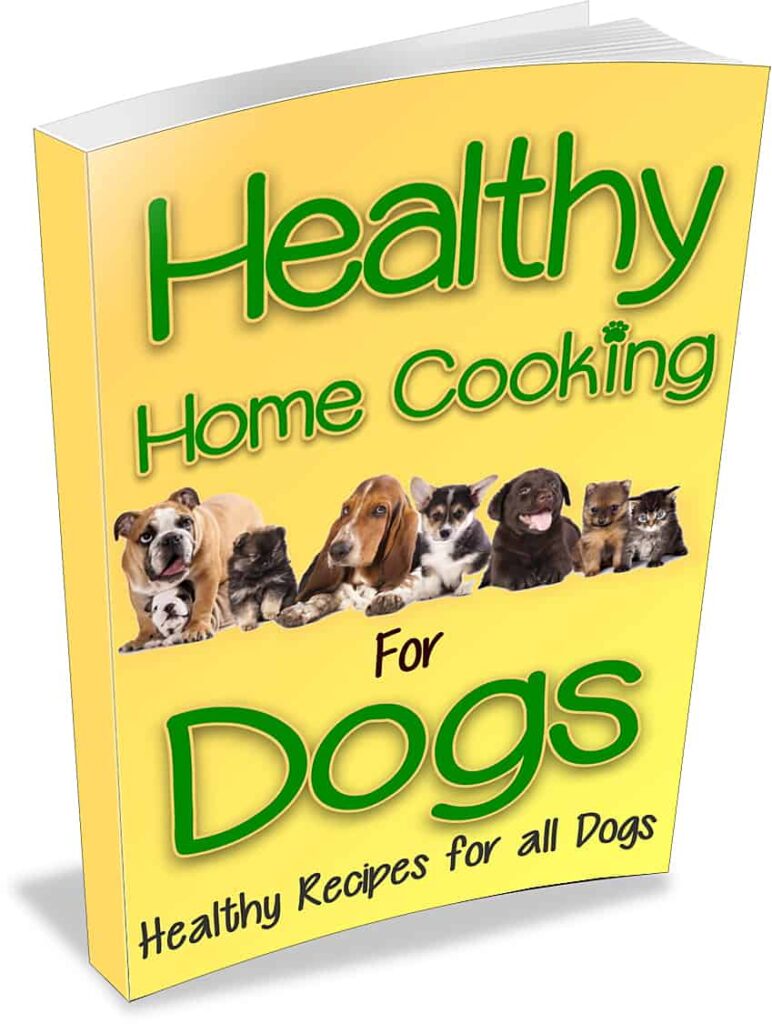 Healthy Home Cooking for Dogs available only here at CaninePals.Com, contains healthy recipes suitable for all dogs.
How to cook healthy home cooked meals for your dog.  Easily learn to cook real food for your dog containing real meat, fruit and vegetables. Feeding your Dog home cooked healthy meals & snacks containing real meat, fruit and vegetables and most importantly containing no fillers, preservatives or by-products will have a tremendous benefit on your dog or pup's health.
Healthy Home Cooking for all Dogs contains over 50 canine recipes including doggie biscuits, healthy snacks, doggie soups, appetizers, breakfast food, yummy slow cooked doggie casseroles for busy canine parents, chicken and fish dinners, liver treats, a canine chicken birthday cake, a special recipe for senior doggies, homemade jerky treats, frozen yoghurt pops and more.
Healthy Home Cooking for Dogs is a downloadable PDF file. Download to your computer, phone or tablet for easy availability