My love of all dogs has led to the construction of this website. My aim to help all dog owners to provide the best care for their canine pals. Information is provided on how to select the right puppy for your situation, caring and training the new puppy through to care and feeding of a senior dog. Dog Breeders may like to add any breed information or provide photos to this site. This would be very much appreciated and full credits including a link back to your site will be provided. Use the contact tab to email details.
I'm Denise Leo. I reside in Australia and my involvement with dogs and in particular, the Pomeranian breed now spans a period of over 40 years. My life has been greatly enriched by the presence of numerous wonderful dogs over many decades. Breeding Pomeranian dogs under the Dochlaggie prefix since 1975. Dochlaggie can claim just shy of 100 Champions and many Multi Best-in-Show Champion Pomeranians, Supreme Champions and Grand Champions.
My occupation as a farmer, over a 40 year period, meant I needed the assistance of smart and energetic dogs to work the cattle we farmed. Farming would have been near impossible without the assistance of our beloved working dogs, who willingly and easily brought the milking cows' home morning and night, rounded up and yarded our beef cattle as required. These dogs also provided our family with canine companionship and afforded security by guarding us and our property. Dogs are the most wonderful creatures on this universe who actually love us more than they love themselves. This site is a work in progress and I will add more material on a regular basis, share my huge knowledge on all types of canines and answer all your questions in regard to dogs. Read more about Denise Leo on my personal website.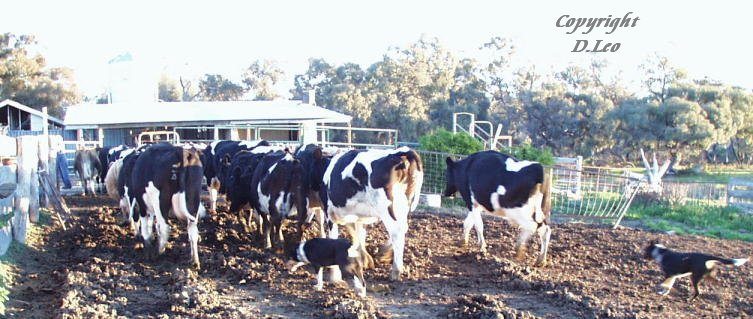 Other Dog Related Projects