The Great Dane is believed to have appeared on Egyptian monuments dating back as far as 3000 B.C. His written description was first found in 1121 B.C. in Chinese literature. His ancestors included the old English Mastiff and Irish Wolfhound and was developed to hunt boar by German people. When he wasn't needed for hunting, he became a good companion and guard dog of family estates.
He's sometimes called a "gentle giant" or "the king of dogs." He's strong and big but has an energetic, friendly personality. His coat colours can be blue, harlequin, black, fawn, brindle and mantle. He needs to be supervised when he's around small children. He needs daily walks. His short coat doesn't need much grooming. He stands at least 30 inches high.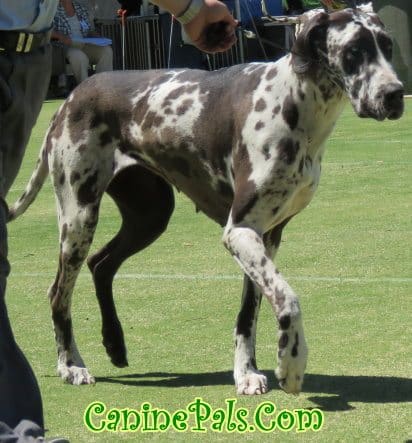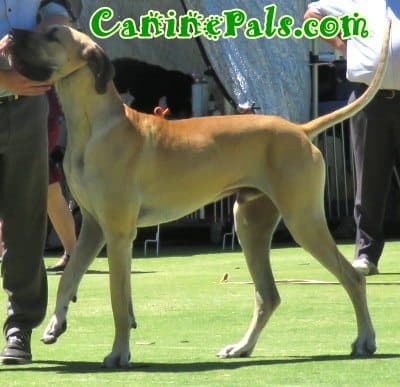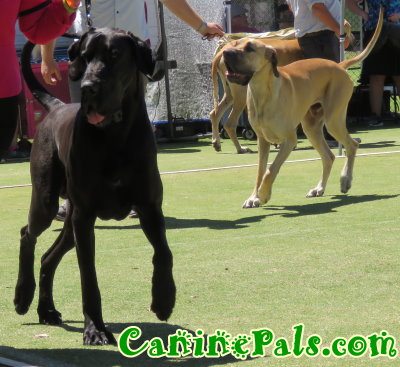 Copyright CaninePals.Com. All Rights Reserved.