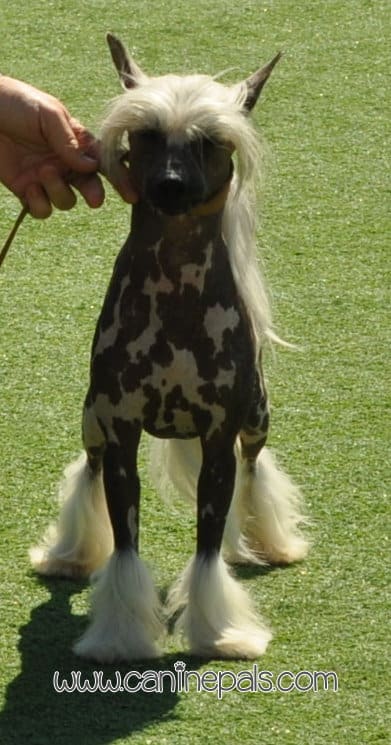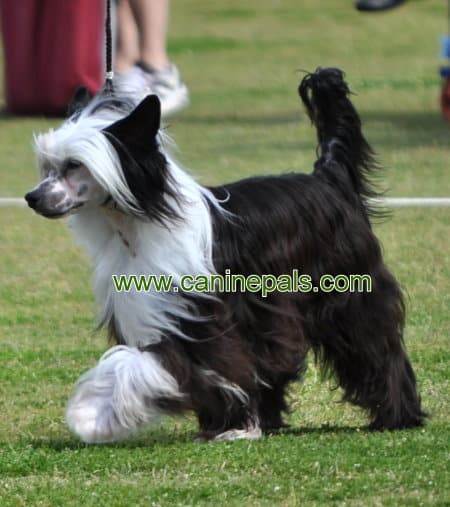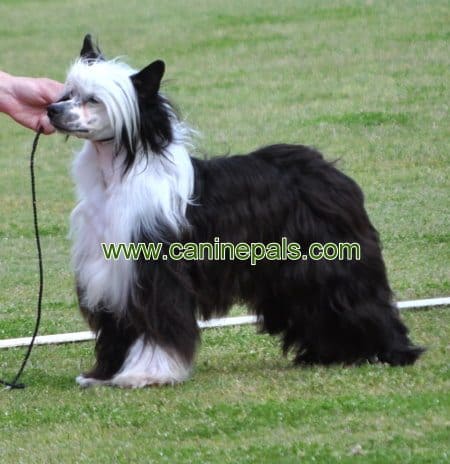 The Chinese Crested has two types; the Hairless has silky, soft hair on his head, a plumed tail and socks on his feet. He's smooth wherever there's no hair. The Powderpuff has a double coat of straight, soft hair. Both types can come from one litter. This dog used to sail with Chinese mariners and is thought to have descended form the African hairless dogs. When China had plagues, this dog used to hunt the vermin on ships.
In the late 1800s, the Crested appeared in American dog shows. He also appeared in European art work in the mid-nineteenth century. Due to lack of hair, he gets more allergies, sunburn and skin problems so owners must take extra care.
He's a great pet, is very playful and is gentle with children. He stands at 11 – 13 inches tall.
Copyright CaninePals.Com. All Rights Reserved.